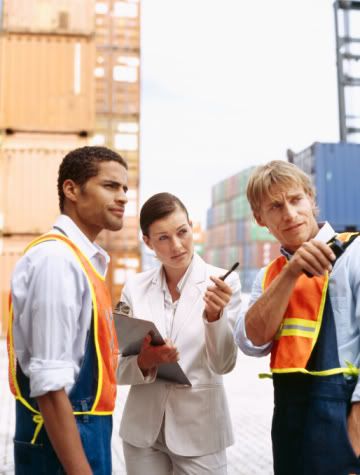 World War II.
RFID is not a new technology. It was first used over sixty years ago by
Britain
to identify aircraft in World War II and was part of the refinement of radar. It was during the 1960s that RFID was first considered as a solution for the commercial world. The first commercial applications involving RFID followed during the 70s and 80s. These commercial applications were concerned with identifying some asset inside a single location. They were based on proprietary infrastructures.



The third wave of RFID

. The third era of RFID started in 1998, when researchers at the Massachusetts Institute of Technology (MIT) Auto-ID Center began to research new ways to track and identify objects as they moved between physical locations. This research, which has a global outlook, centered on radio frequency technology and how information that is held on tags can be effectively scanned and shared with business partners in near real time.

Reading tags
.
RFID is the reading of physical tags on single products, cases, pallets, or re-usable containers that emit radio signals to be picked up by reader devices. These devices and software must be supported by a sophisticated software architecture that enables the collection and distribution of location-based information in near real time. The complete RFID picture combines the technology of the tags and readers with access to global standardized databases, ensuring real time access to up-to-date information about relevant products at any point in the supply chain. A key component to this RFID vision is the EPC Global Network.


Unique identification
. Tags contain a unique id
entification number called an Electronic Product Code (EPC), and potentially additional information of interest to manufacturers, healthcare organizations, military organizations, logistics providers, and retailers, or others that need to track the physical location of goods or equipment. All information stored on RFID tags accompanies items as they travel through a supply chain or other business process. All information on RFID tags, such as product attributes, physical dimensions, prices, or laundering requirements, can be scanned wirelessly by a reader at high speed and from a distance of several meters.

We've been working with various RFID projects and alternating intensity since 1996. The growth of RFID can be expected to conincide with a broad use of this technology in connection with mobile phones, futures shopping and process / logistics projects with connecting objects as a central goal.