2006.10.20 17.56
| Who Cares about Your blogs?
I'm moving over stuff from my Kymijoki blog.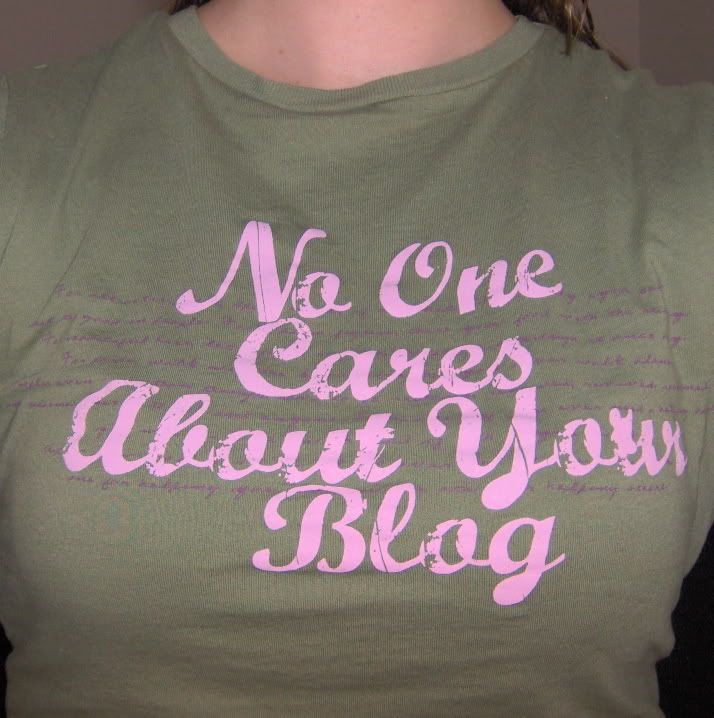 A successful salesperson does a lot of research on his clients:
A good salesperson

reads blogs to learn about his clients, learns about their businesses, products, goals and objectives and about the decision makers personalities

If

I go to see someone and haven't been there for six months, lots of things have changed and it's a great way to update and to learn what is going on

Authentic genuine comments on their blogs is a way to present my ideas in advance

This is a pretty great way to connect with my customers

Don't' plan to stop your day job if you get into blogging, it's a great conversational tool for improved communication with your clients and your partners

Getting actual dollars: Google clicking can give you some pennies, but the most important thing is to get more traffic and readers to your website and blogs
Specialists have problems to get any press in the mainstream media
People on the blogosphere are writing about the specialists and the mainstream media might be ignoring the specialist

He gets good coverage in the blogosphere

How to get my feet wet

You can bring the information over

Leave the old blog there as a historical reference if you go from free stuff to professional alternatives
The seminar
How to pitch bloggers

You did a great job with that, would you like to write more about your ideas and findings (become more interactive)

How to send out music and use your blog to promote the music

Release music and support the release with your blogs

Royalty free publicity on the podcasts

People that listen and like it might turn into customers

He sells CD's online and distributes samples for free to podcasters

He don't want to give up the control of his music and marketing

I managed a couple of bands and understand how difficult it's to get the producers to market
PR-firm
He does a lot of book promotion and sends out books to bloggers to get good reviews from real experts

He told me "I noticed that you review some business books on your blog"

Free books, they sure are great presents to bloggers who write and comment

Press releases and pitches are much more difficult to be made in the PR firm

Toe nail fungus email might be the end-results if you don't write to the right audience
Pitch bloggers
Authors have much more in common than the PR guy

For people on-line that haven't started blogging there are lots of valuable information

There are 50 million blogs out there now and the majority is still in US

Planning is a good thing, and you should do some when you go for blogging
The non-bloggers
He reads 2-3 hours a day and he loves to read them

Specific topics they want to cover

A big picture you want to cover

Starting a business blog without planning is like driving naked to work

Get focused, try to maintain the writing within the topic area

I've attracted ways of more clients after I started blogging

Quick story: I sold something yesterday but I need more than 50 cents consulting daily (Amazon clicks)
What are the most unusual uses?
Anonymous writer who uses the blogosphere as a practicing area

That person told: You know me, I left comments on the blogs

She writes a lot, Hides the blogging for husband

Editors don't know that she is blogging

She has been publishing business articles but don't consider these great writing

She built up a confidence on how to write on the blogosphere
Writing is a critical business skill
Blogging has improved my writing skill dramatically

I write on material that could en up into 10 books one day

Some bloggers

got their books published, I'm still happy writing on my blogs

An unplanned trip to Russia to complete an international adoption was a great experience I heard about
Room and a computer
Chain smokers in a local bar in Siberia

Stopped bye for a beer

Meeting with a Splogger

The Blogger meets the splogger

Clammed up when he understood that I knew about sploggers

Reindeer keeper

Taxi-driver

He told me how spam blogs work

He didn't create a lot of

material, but he had an idea bout how to distribute content

Articles that he would auto generate

He had learned a linking strategy to make money
Robert Rosenfell is a marketing man
Mother of invention is the name of his blog

Writes anything he wants about the things he likes to write about

Helps him to avoid bad clients

Clients you don't want to work with turn away if the don't like his blogs
Horrible practices
Great potential clients: They accept his writings

Stay on topic most of the time

Stay away from religion and politics if you are a business blogger

Most people spend much more time on blogging than they think
iPOd
Podcasting

I wasn't getting his idea at first

His typical customer is an entrepreneur who needs a lot of information

The typical first time customers are more than willing to listen hours of podcasts

They want a lot of information, they listen to as much as they can get

First time entrepreneurs don't mind about the podcast quality that much, the point is to get the message through and over

Lots of great information is needed and he realized a way to get it over

He interviews auto detailing shoppers

Additional add on services

Easy to sell
First time in the morning
Stumbled across his podcasts

He knows his market

It's a very narrow niche and the blogs and podcasts help him to get out the word to the world

Convert people to buy from him instead of his competitors
Results are hard
Most people are not just doing one thing

It's difficult to quantify

When I first started blogging I didn't even expect to have an audience

Maybe a few friends are or were reading, but things have changed, now there are readers all over the world

Selection committees for seminar speakers might be reading your blogs and find what you're writing about interesting

Called me later: I don't know much about you, but what you write about, makes you a perfect candidate, do you want the job

It was a direct sales. It closed the deal. Any other way would have a much higher price tag

He could tell it from the blog
He is a humorist
He writes funny stuff

He got significant traffic to his website

He generates so much content

The phones are ringing so much often

Very tangible results

Most don't get such response
Guerrilla marketing
To meet with more people

You can't blog ones at a while

Daily, weekly and several times in the week

The latest news week doesn't mean next week
When I blog more I get more traffic
Two blog posts a day are generating more traffic than one
No publishing touches it
Blog the book product

It's a great thing to do it

Famous to blog anymore

Souvenir the actual traditional book

You maintain your copyright

Blogs or podcasts are your copyright

You can't read a blog on the beach
Part of the rational
If free stuff is good, the pay stuff must be incredible

How do you get started

Good blogging software packages

Going through the major blogging software